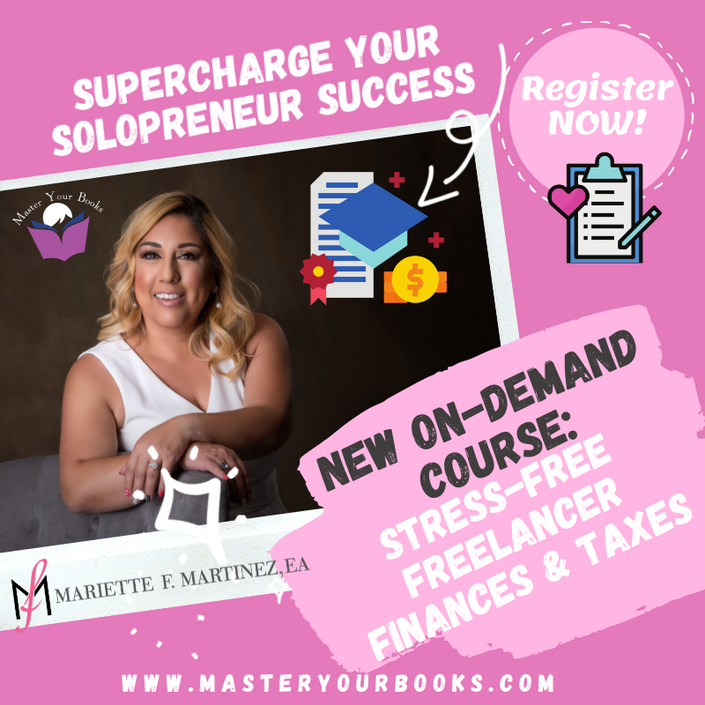 Stress-Free Solopreneur Finances & Taxes to Supercharge Financial Success
Learn the Business & Financial Literacy and Actionable Operational Know-How to Build a Profitable Lifestyle Friendly Business
Watch Promo
Enroll in Course
Curious about what's included?
"Watch Promo" above & get a sneak peek of all lessons included and learn how this course will champion your Self-Employed success!
Full curriculum is listed below with FREE PREVIEWS lessons available so you can get a taste of this magic! Take advantage of these "Preview" lessons (no enrollment required) with tons of value to get you excited and familiar with the content. If you have questions about this course content or the group mastermind opportunities, contact me directly at: https://mariettemartinez.com/connect/
Just click on "Preview" to get full access to these free lessons:
Full Introduction to Stress-Free Finances & Taxes Course

Topic 1: Introduction to Connecting with the Freelancer Economy

Topic 1/L1: The Path to Small Business Financial Success

Bonus Video Series: Small Business Tax Tips with Mariette Martinez,EA- Sponsored by Intuit QuickBooks
---

Course Curriculum
How to Navigate Master Your Books with confidence
Available in days
days after you enroll
Introduction to Stress-Free Solopreneur Finances & Taxes
Available in days
days after you enroll
It's time for you to take full control of your Self-Employed Business!
Let's explore an accelerated entrepreneurial learning journey that provides you with the education, tools & techniques to build the lifestyle friendly business of your dreams, that builds your net wealth and that serves your unique Solopreneur needs!
TODAY is the day that you make the decision to run the business you deserve and not let the business run you!
WHAT is the MAIN objective of this course?
This course has been designed to educate and equip the Self-Employed, Solopreneur & Freelancer community with the entrepreneurial mindset, business literacy, money management principles and operational & technology know-how to build the sustainable lifestyle business they deserve. Our goal is to master stress-free finances and taxes for your company of one with confidence!
Inspired by my desire to equip the Self-Employed community to reach stability, sustainability & entrepreneurial success, this self-paced, 7-lesson master course answers the most FAQs around building and operating a "business of one".
In addition to the 7-part accelerated course, beautifully designed presentations & customized bonus materials, this course includes the Self-Employed Money Management Tools that are part of the full MasterYourMoney Workbook course (sold separately).
With over 50million+ strong in this growing workforce, this comprehensive training is critical to their financial sustainability and long-term success. I have laid out the Master Plan to Supercharge Entrepreneurial Success so make today the day you get started on building out your Actionable Path to Small Business Financial Success!
After taking this course, you will have accelerated your self-education and financial awareness in the following areas mentioned below.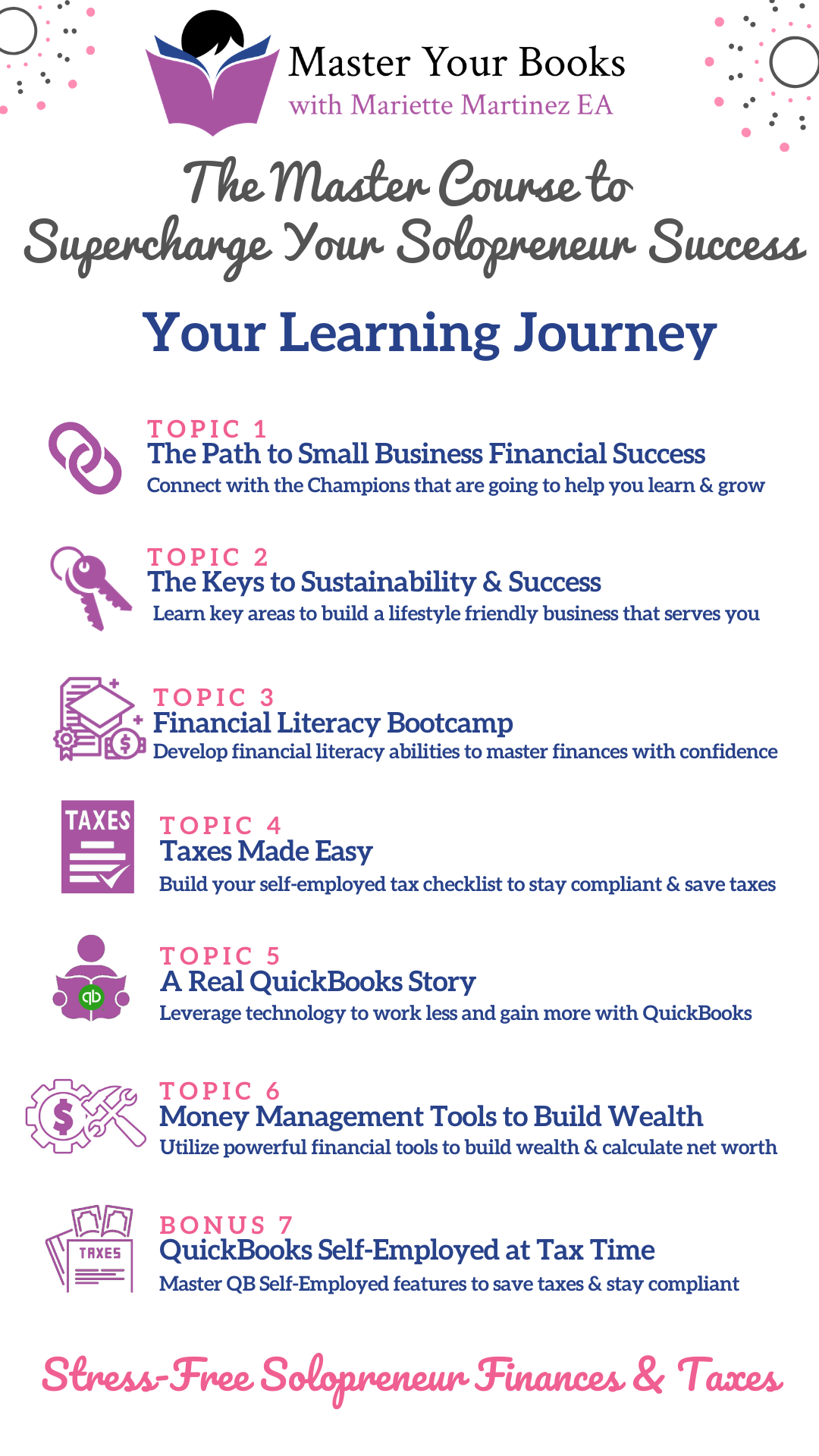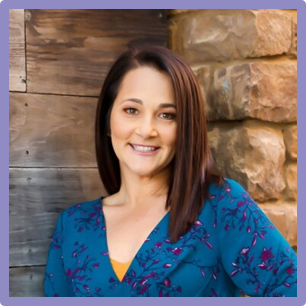 "I have seen this course in action and it is an amazing tool to help business owners with their personal cash flow management as well as tools & techniques for their self-employed business.
I am a CPA and I signed up because it is full of so much great info that I am constantly asked about. I already sent people the links to sign up. If you are a bookkeeper and have clients asking you the same questions over and over, get them to purchase Mariette's course. It is like Google for all their small business needs but without all the youtube ads & creepy click tracking. This is going to take off like wild fire. I just know it. #nextlevel"
Robina B. CPA & Certified Money Coach, Relationship Coach at Robina Bennion
"I had a sneak peek at this course and it's amazing! If you are new in business and want to get started on the path to success, you need to go and take Mariette's class!"
- Lynda A., Founder, Artesani Bookkeeping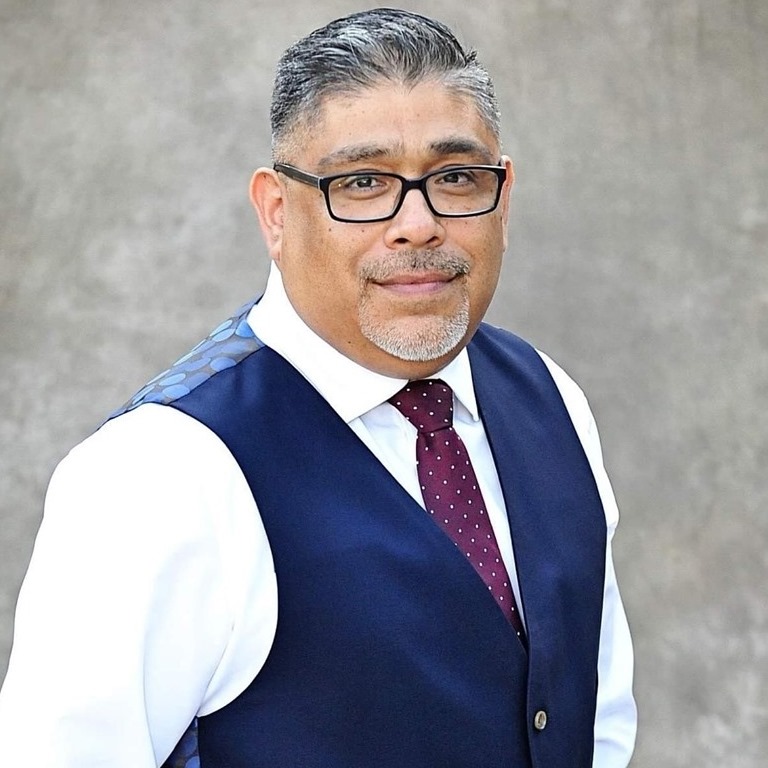 "I was really impressed with her financial literacy & year-end workshop. Her enthusiasm is infectious and one-on-one relationship with her attendees is something to emulate."

(attended December 2019 live workshop where Topics 2,3 & 4 of this course was delivered)

- Carlos S. EA, Founder Tax Debt Consultant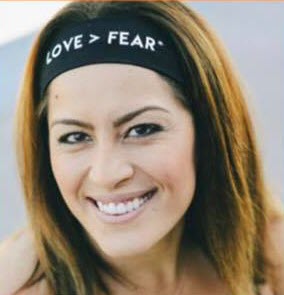 "I have been a small business owner for years and I've gone through countless accounting professionals until I found Mariette. For the first time I found someone who took the time and effort to build a foundation of understanding. She not only provides a wealth of information and experience, but she delivers it with enthusiasm and joy. The purpose, intentionality and growth mindset fundamentals she provides in her course resonate with right where I'm at in my entrepreneurial journey."
(attended December 2019 live workshop where Topics 2,3 & 4 of this course was delivered)

- Lauren R., Co-Founder, Real Estate Investment Firm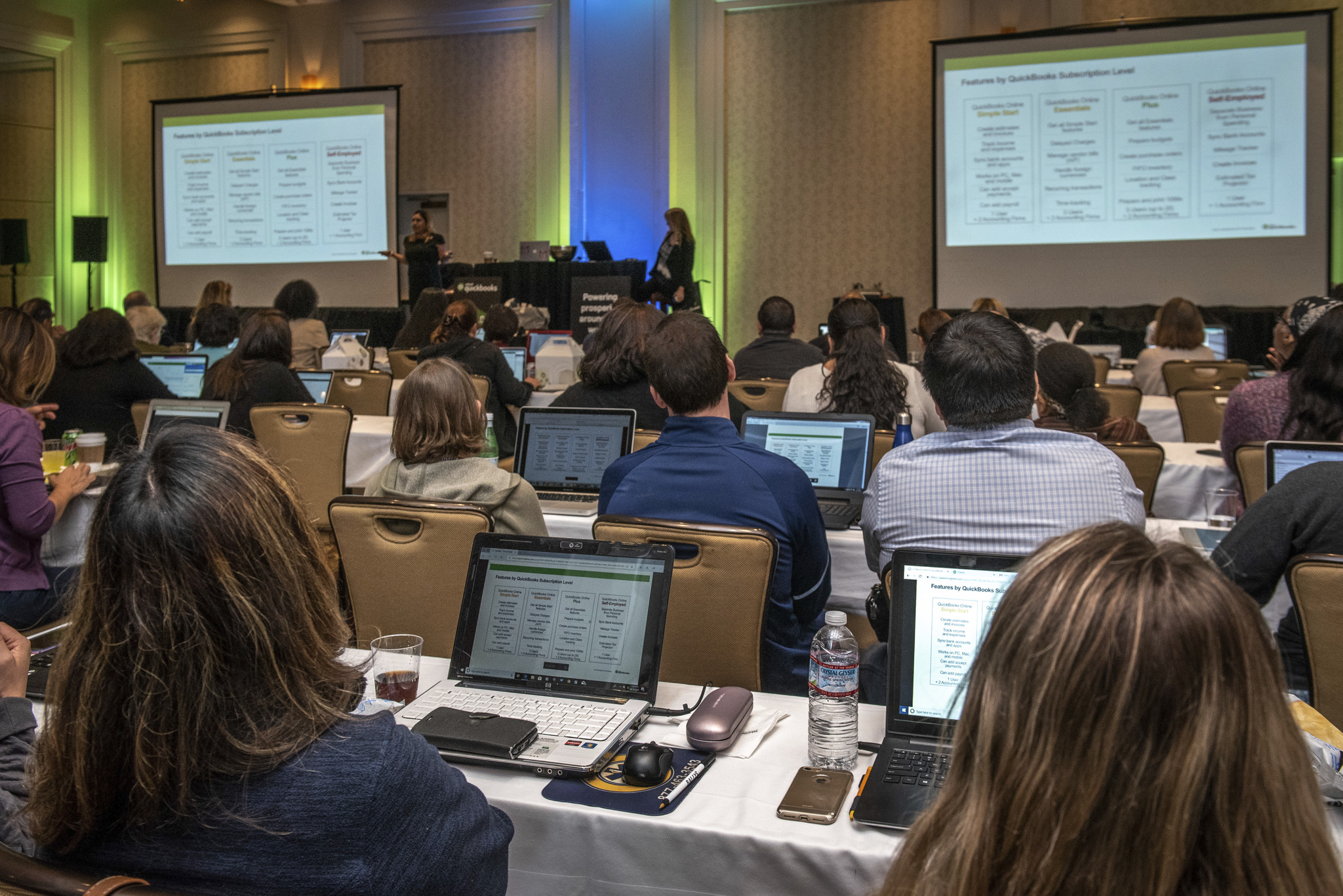 "Wow. Mariette exceeded my expectations in this class. She is so passionate, so lively, and can see that she genuinely cares about those of us in the class. It came through not only in her words, but through the amount of content in her slides. I felt like someone cleared up the fog on my glasses and I could see where I need to head with my business. I'm very excited to continue learning from her!"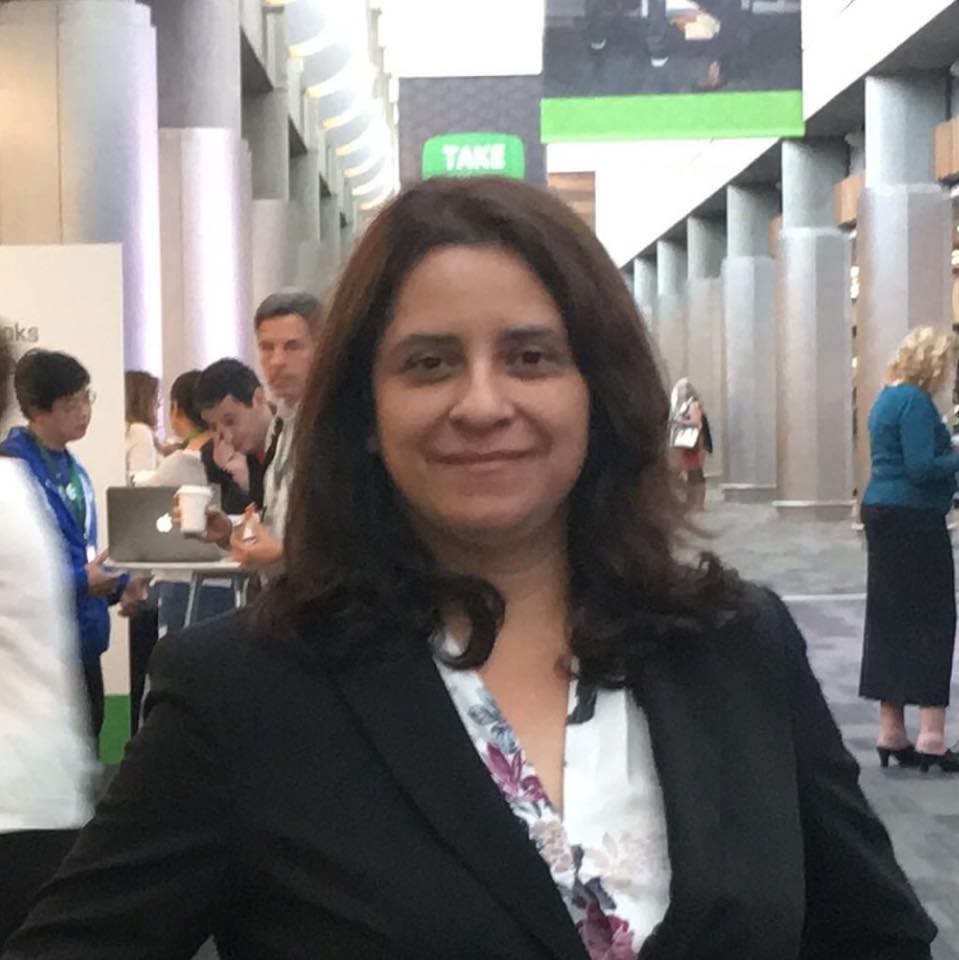 Cada vez que atiendo una clase de Mariette Martinez EA quedo impresionada de cómo se prepara para dar lo mejor. No cabe duda que tiene el talento de escribir y crear contenido valioso, por lo cual la compañía Intuit la contrata para escribir y dar entrenamiento en el uso del software QuickBooks. Tiene la combinación perfecta de ser experta en leyes de impuestos y contabilidad.
Mabilia C., EA, Carpio's Tax Service
(attended December 2019 live workshop where Topics 2,3 & 4 of this course was delivered)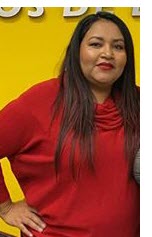 Mariette es una persona genuina, y con una gran passion en su carrera ella me ha inspirado muchísimo y me a ayudado a tener una mejor visión de lo que quiero en mi negocio. me enseño a desarrollar y ejecutar mi Plan de negocios. ha sido una gran bendición el tenerla como instructora ya que gracias a ella mi negocio a ido creciendo.Mariette ha transformado muchas personas con sus seminarios y sus mensajes tiene una amplia experiencia en la materia.
Amalia A., RN Tax & Financial Solutions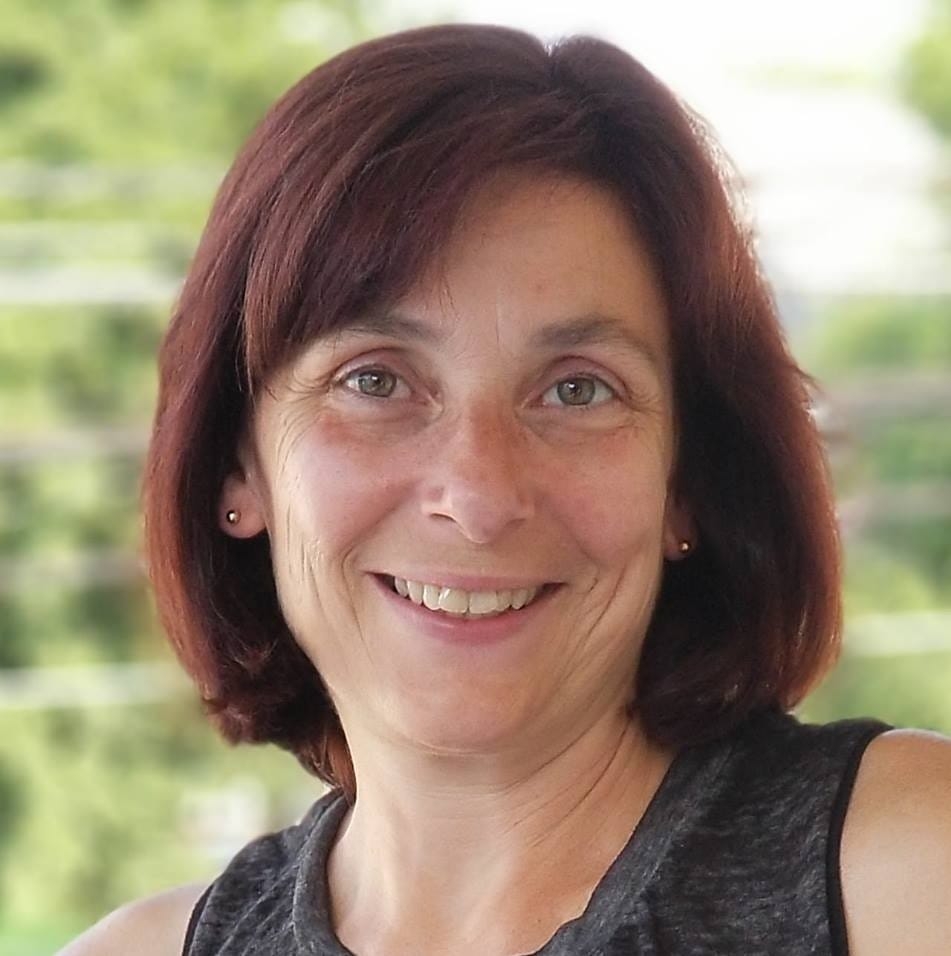 "Mariette F. Martinez, EA has captured the global attention of #solopreneurs, #freelancers, and #selfemployed with her amazing business skills teaching others to take full financial control of their business. Her attitude of gratitude says it all! She's all about giving back to the community & teaching other #selfemployed peeps how to succeed!"
-Pamela L., Founder, The Brick Wall Coach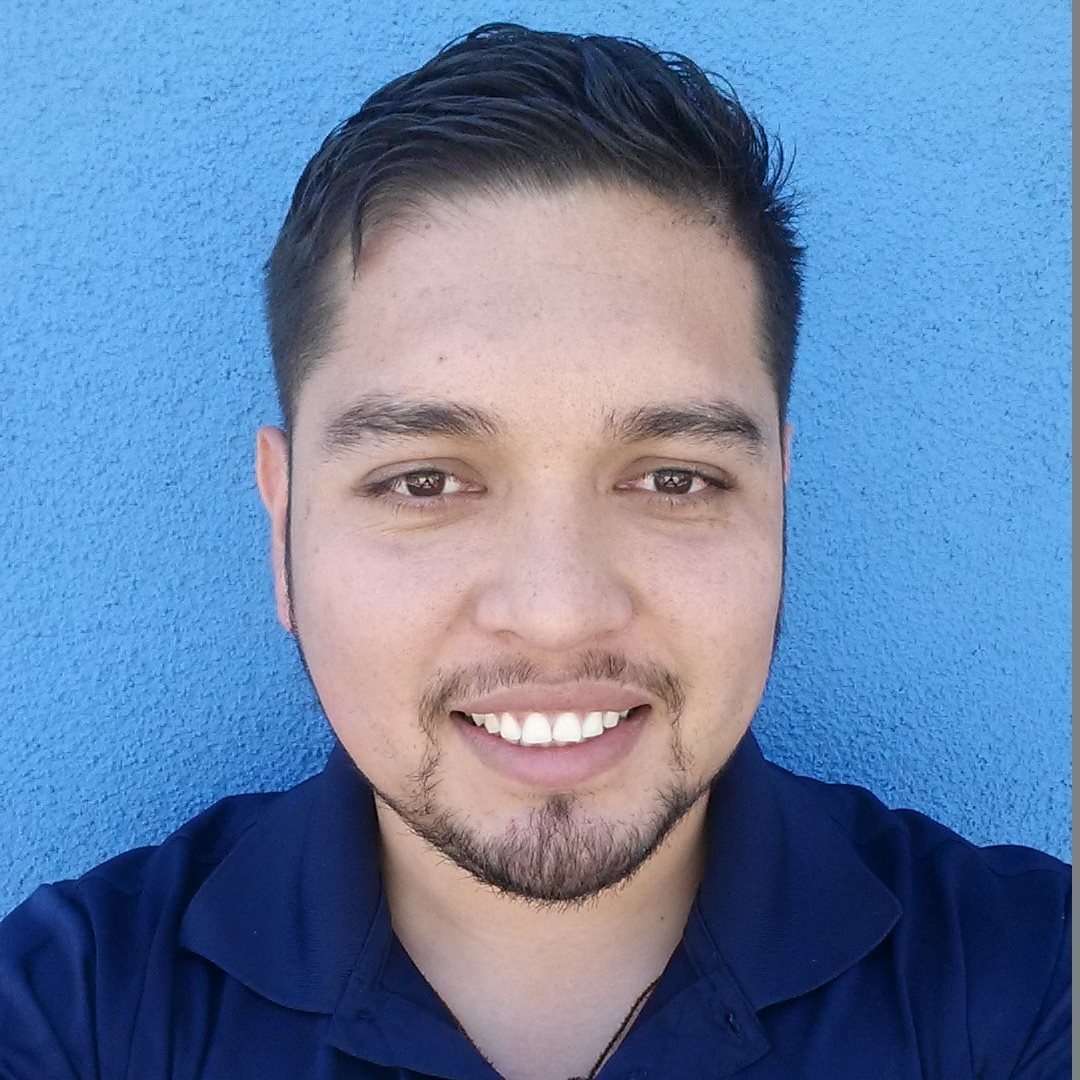 "Mariette Martinez EA is a master in her field! She truly cares about helping small business succeed and the fields that encompass the successful survival of small businesses. She is also just a great person! Always happy and let's be honest accounting and taxes can be taxing!!!! and Mariette helps ease the pain!!"
(attended December 2018 live workshop where Topics 3 & 4 of this course was delivered)

- Randy G. MBA,EA, Founder, RGTaxes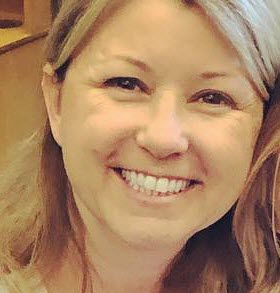 "Entrepreneurs that need some guidance? Check out this course from my friend and role model @mariettemartinezea! Her energy is amazing and she is a wealth of knowledge put into daily practice!!!"
- Danielle C., Mompreneur & Small Business Bookkeeper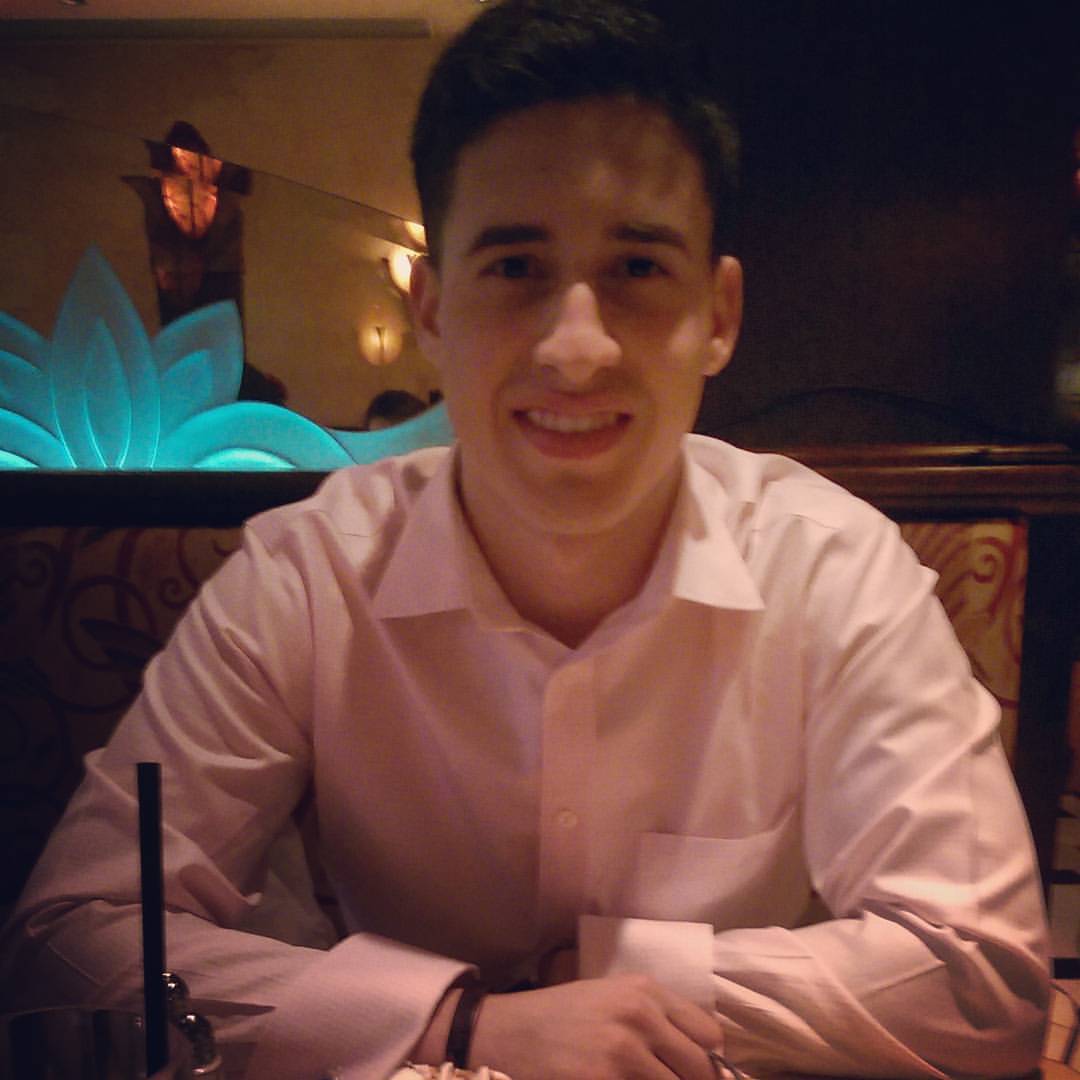 "Mariette is the best! I recently started a business buying and selling houses as a Real Estate Investor. The problem was that I had no experience in business and studied biology and physiology while in school. She gave me tons of advice on common business practices that nobody else was telling me about. If it wasn't for her, I would continue to do things that were incorrect and would hurt me down the road if I ever got audited. She's super professional, knowledgeable, organized, and thorough. Highly recommend!"
- Alex V., Real Estate Professional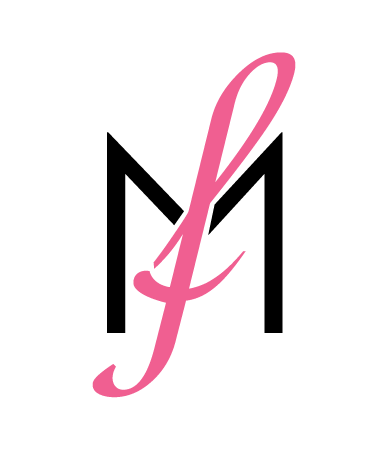 CHECK OUT IMAGE FOR MORE WAYS TO GROW YOUR WEALTH WITH SELF-EMPLOYED INCOME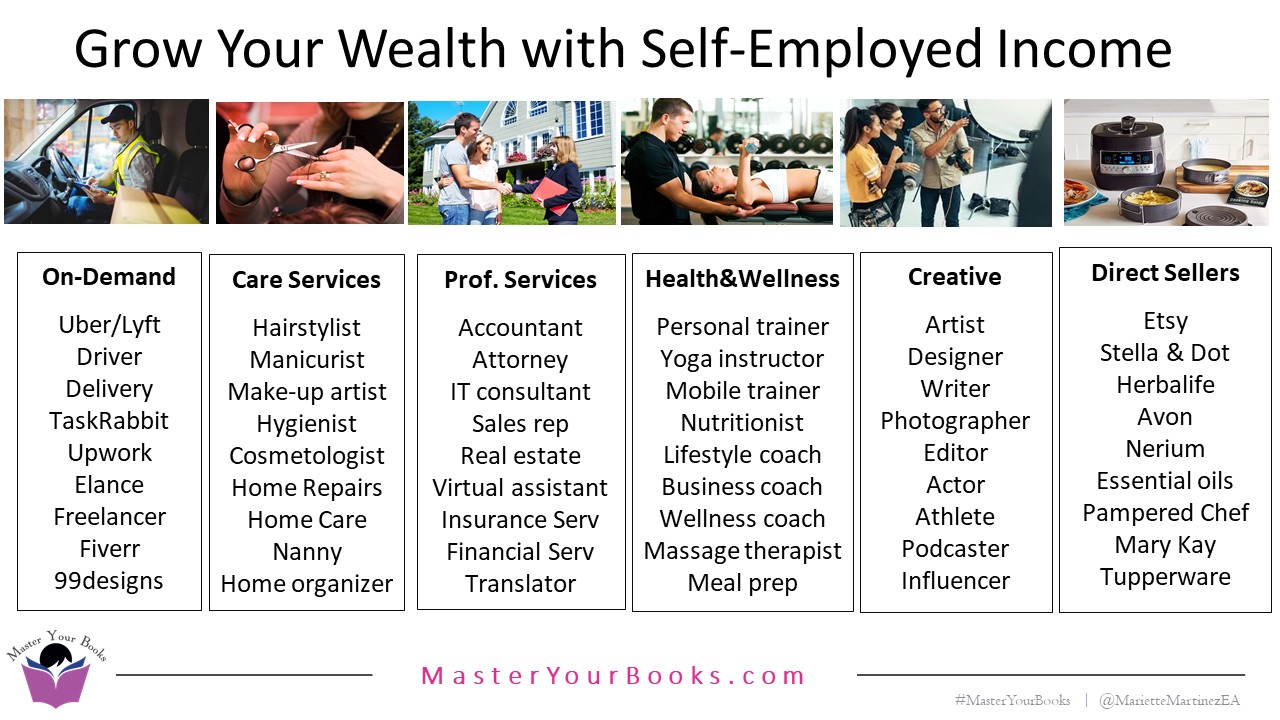 FREQUENTLY ASKED QUESTIONS FOR THIS COURSE
#1 Question from Self-Employed Business Owner with One Employee
Question: Can you share who this would be most helpful for? What do you consider a freelancer? If I already have an LLC/Sole Propreitorship and one employee, is that still the same as a freelancer?
Answer: A freelancer, Self-Employed business is commonly a company of one with less than 3-5 employees. They utilize contractors & partners to grow & are in need of financial education, tax tips, organizational and technology know-how to best serve their needs and build the lifestyle-friendly business they work so hard for. They also require unique assistance on calculating very important financial information like how much to pay themselves and how much they need to earn in revenue to meet their business & personal goals. This course focuses on teaching these skills and providing the tools to grow your business intentionally.
#2 Question from a Solo Practitioner that serves the Self-Employed Community

Question: If I am a Solo practitioner that serves the Self-Employed/Freelancer community, should I consider this course and how will it help MY business?
Answer: If you serve the Self-Employed market, this course will connect you with the unique needs that this community faces. More importantly, this course teaches operational & business literacy which includes business planning, building intentional operating systems and focusing on what you do best which are concepts that ALL #solopreneurs need to learn to move their business to NEXT level. To be clear, this course is not about serving your clients as a practitioner, it's about building your own financial & operational systems.
---
#3 Question from Self-Employed freelancer that has purchased other business & financial courses
Question: This course looks very comprehensive and it covers important financial and business literacy topics that other course creators are teaching and selling for much more. Why is your course only $447?
Answer: I really appreciate this question because many times as consumers, we are hesitant to invest in a product that seems "too good to be true". As a lifetime learner and self-employed business owner who believes very strongly in investing in your business, I completely relate to these concerns and have asked myself this same question when investing in other professional learning opportunities.
Here's my answer: I want you to consider this learning opportunity as a fundamental course that EVERY self-employed, freelancer needs to build the sustainable and successful lifestyle business of their dreams. Not only do I want you to improve your chances for small business success with this course, but more importantly, I want you to share this one-of-a-kind resource with every self-employed freelancer you know! The topics, tools and actionable assignments in this course focus on the main areas to create a viable business that will build wealth through entrepreneurship. To make this accessible to freelancers at all stages of their business, I am selling this course at a price you can't refuse!
---
#4 Question from current QuickBooks Online user

Question: I already use QuickBooks Online not QuickBooks Self-Employed. Is this course still good for me?
Answer: The main content is not QuickBooks related because freelancers can use any electronic accounting system to manage finances. The QuickBooks lessons are supplementary to this educational content to provide learners with a powerful tool to manage finances & taxes more efficiently. I also teach 4 lessons that go in depth into QuickBooks topics that relate to all versions not just QuickBooks Self-Employed. Learning financial education is most critical to financial sustainability &success and leveraging technology is just the method to get you there!
Frequently Asked Questions
When does the course start and finish?
The course starts now and never ends! It is a completely self-paced online accelerated course - you decide when you start and when you finish and finishing the course is your ticket to long term sustainable success! Don't wait too long on accelerating your entrepreneurial learning because your financial future depends on it and you are WORTH IT!
How long do I have access to the course?
After enrolling, you will have one full-year unlimited access to this course. Each course subscription provides access to one user only, "no account-sharing" permitted of any kind. If multiple logins and/or IPs access this course at the same time, this is a violation of course use and the user may have their course access deleted immediately without further notice. Why only one year? The one-year access allows me to return to this course for updates so that you are guaranteed the most up-to-date, relevant learning experience. If you purchase this same course after your one year access has expired, you will receive a 50% discount on the purchase of this course at the current course pricing.
Are refunds available if I change my mind?
Your 100% satisfaction and self-education are very important to me! That is why I have provided my learners with several opportunities to learn from me before purchasing a course. Check out the FREE preview lesson available for this course to get a good feeling if this is the best content for your current entrepreneurial journey. You can also access my FREE course offerings to get a good idea of my teaching style. If you have changed your mind AND have not logged in, accessed, downloaded or viewed any of the course content, contact me directly at
[email protected]
within 24 hours of purchase and I will give you a full refund. Access of any kind other than your initial purchase will disqualify you from any refund.
Your Instructor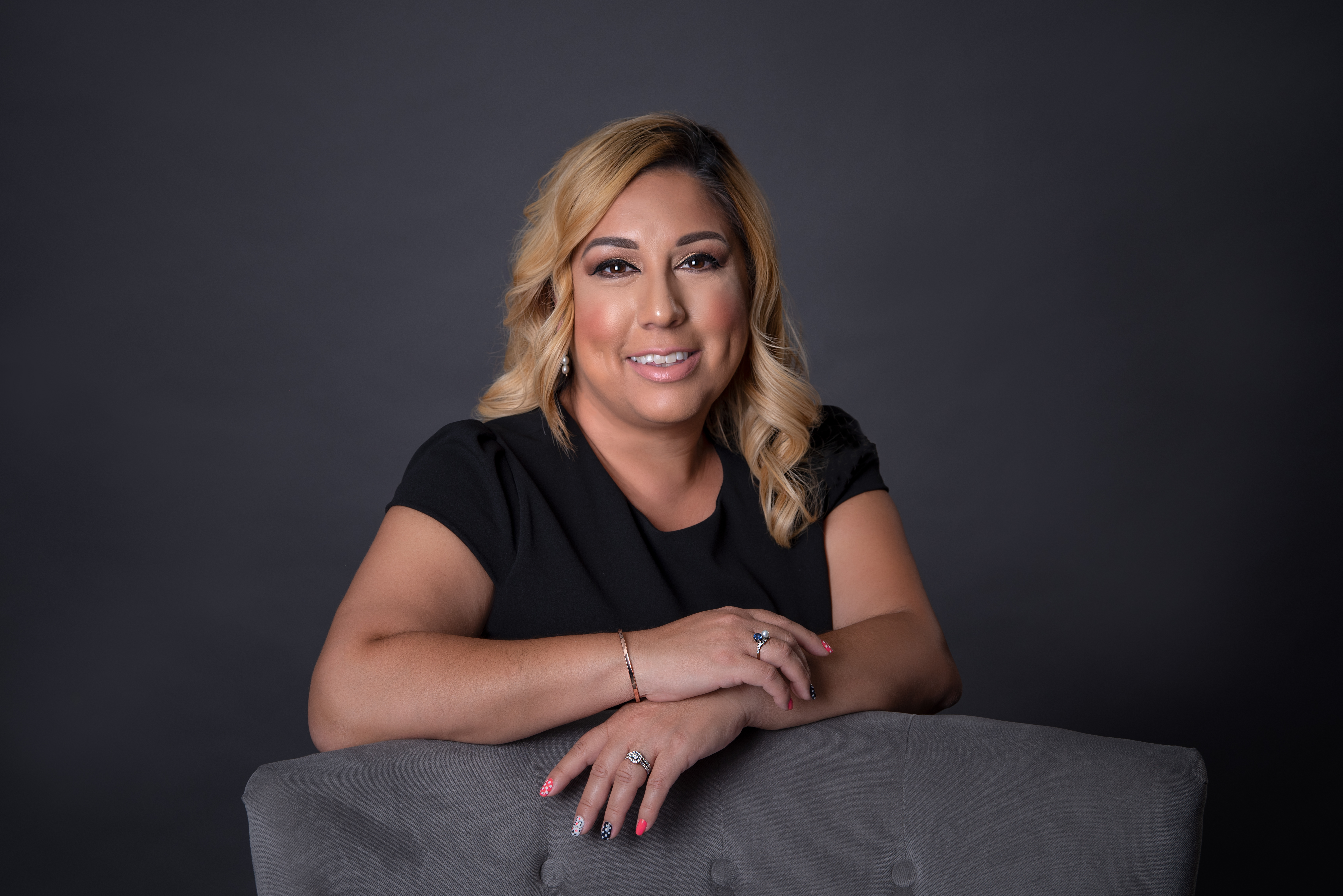 Mariette Martinez is a Financial/Tax Accountant, Public Educator/Speaker and Small Business Advisor with over 20 years experience in the accounting, tax & technology industry. She was recognized as one of Practice Ignition's Top 50 Women In Accounting of 2018 and has been a member of Intuit's Trainer/Writer network since 2017. Mariette designs and delivers educational content that accelerates the growth and financial awareness for micro-businesses, self-employed solopreneurs and the small business partners that serve them. Click here to watch her story and visit her website to learn more about how she is impacting small business lives through education.